Clinical and scientific studies for IMEDEEN Time Perfection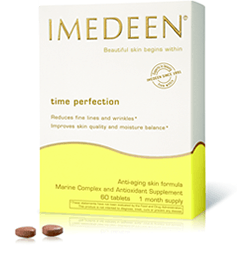 Dr. Monya L Sigler, Vice President Stephens & Associates, Texas, USA
"The efficacy of IMEDEEN Time Perfection was tested under rigorous conditions and the results were very impressive. The IMEDEEN product showed statistically significant improvements over placebo for the Investigator's clinical grading, instrumental measurements and the women's own evaluation. These results are among the best that I have seen."
Dr. Odile Damour Laboratory for skin substitutes, Lyon, France
"In all the years I have been developing 'in-vitro' skin cultures, the dermal structure achieved after the addition of the IMEDEEN Time Perfection ingredients was among the best ever observed."